Finaly ending a long and ugly legal battle, a Chicago court has awarded Miami Heat guard Dwyane Wade sole "care, custody and control" of his two sons
. And he's been making a point to set the example for how a full time dad should be.This is a very good example.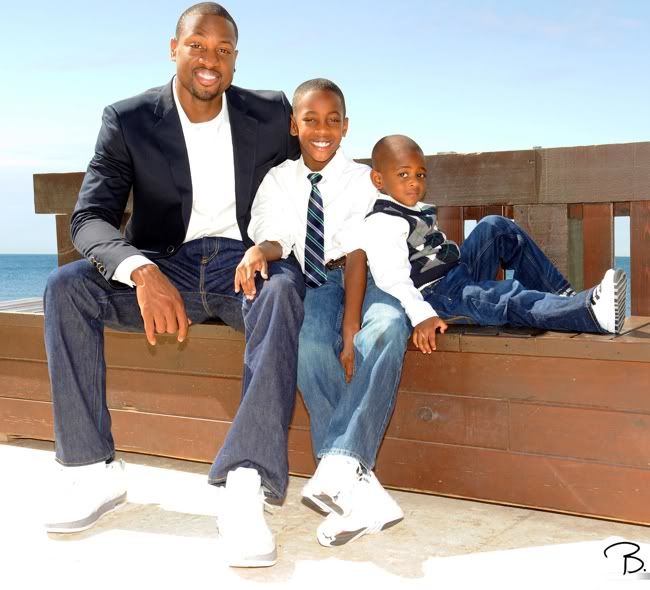 Dwyane and 2 young sons,
Zaire
and
Zion
The National Fatherhood Initiative ( NFI)
has named Dwyane Wade a recipient of a 2011 Fatherhood Award for his dedication to his two sons.
.