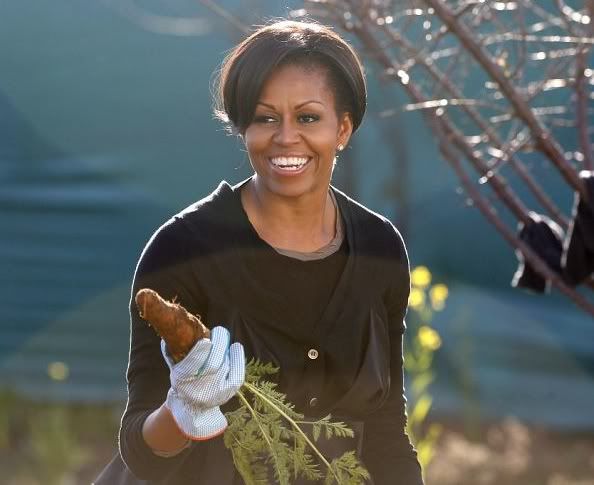 First Lady Michelle Obama
continued her South Africa trip today and made a few stops gardening and speaking with children in Johannesburg.
Pics of Mrs. O bringing her White House efforts across the world to South Africa, when you read on...
Our First Lady had a busy schedule of stops today. The first were drop in visits on a forum set up by the state department to encourage leadership among young women in Africa. The 75 forum attendees, who were chosen to participate by the US government
and photographed with FLOTUS yesterday
, also attended her speech at Regina Mundi church this morning.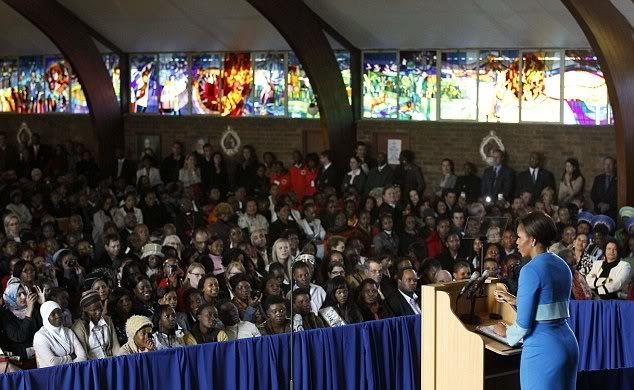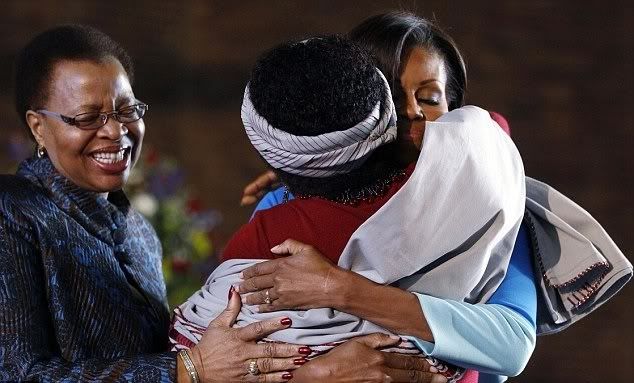 And just like she did at the White House in D.C., Michelle Obama helped the children of an impoverished town cater to their own garden today. She went to Nanga Vhuthilo Center, a community center in Soweto that serves 300 family. FLOTUS and less than a dozen of the women from the leadership forum volunteered.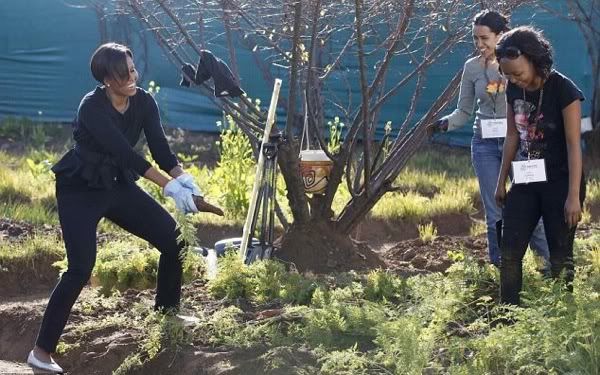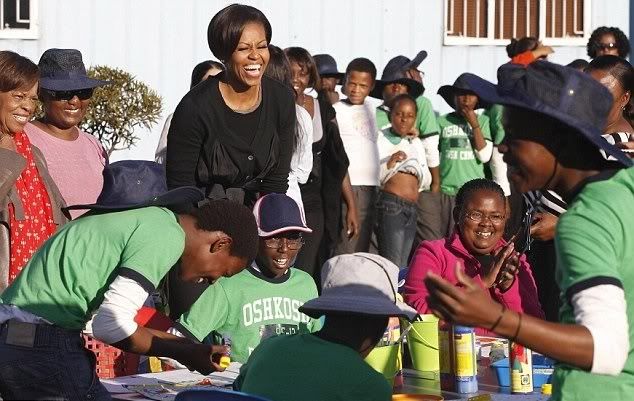 they planted carrots and spinach and tons of veggies.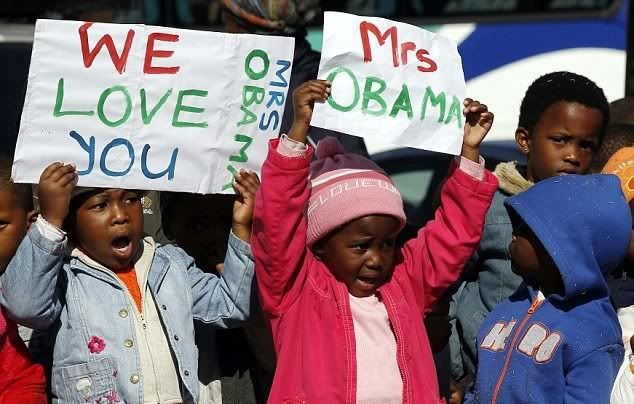 The kiddies of the center sang her a "goodbye song" and danced the Setswana dance. She helped a family pay homage to a 13-year-old boy killed by police in 1976: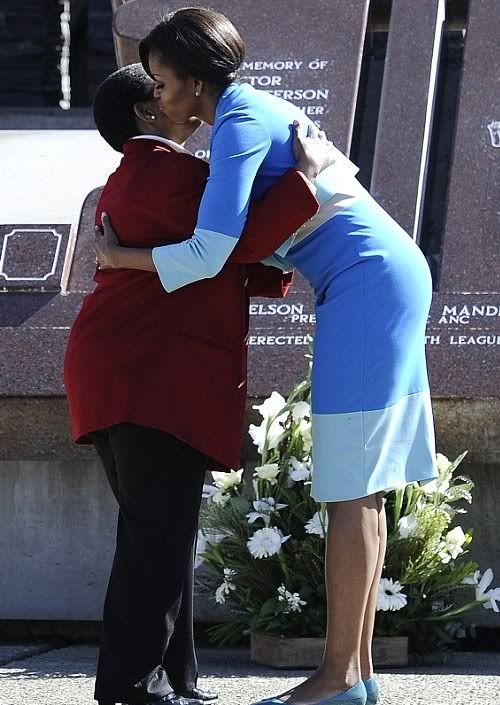 Source & photos images via: theybf.com